Half a mile above sea level, the sun shines more than 350 days per year. Daytime temperatures routinely soar into the hundreds, but the nights are clear and cool. This combination provides a growing environment uniquely suited to the production of consistently superior pecans.
Decades of Farming, a Family Tradition
The land on which Farmers Investment Co began boasts a history as deep and rich as the soil that produces some of the finest pecans in the world. This expanse of fertile land in the Santa Cruz Valley, just south of Tucson, Arizona, belonged to captains of industry and crowned heads of state before being acquired by R. Keith Walden in 1948. The farm remains in the Walden family to this day.
What makes us a sustainable farm
Over 80 years of farming have taught us a few things when it comes to conservation, efficient use of resources, and maximizing production responsibly.
At FICO/ Green Valley Pecan Company we believe that our people are the main component of our success. We are committed to advocate for their physical and emotional well-being.
If you would like to join our family, put your talents and abilities in motion, and be part of our successful story, follow the link bellow to explore opportunities.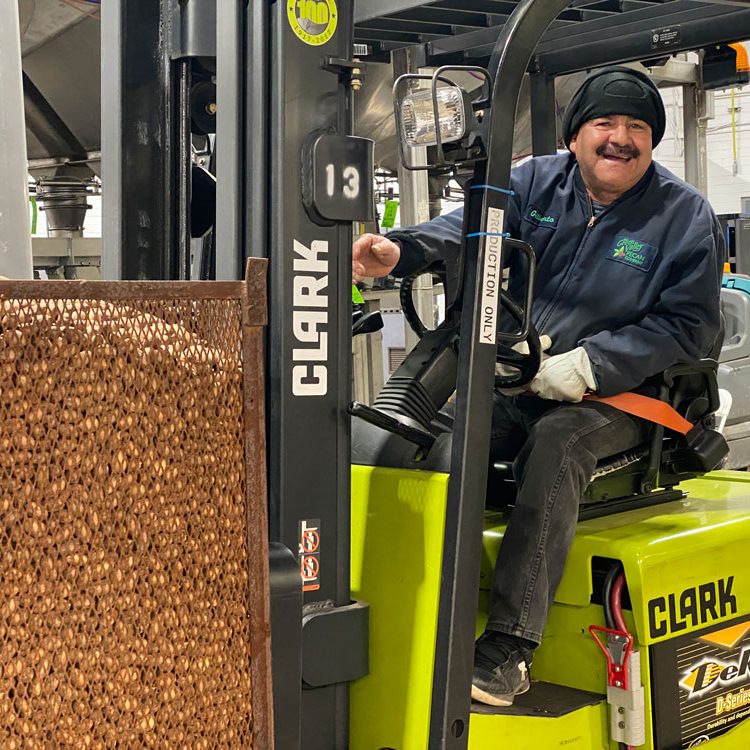 <!—-><!—->
<!—->
<!—->
<!—->
<!—-><!—->
<!—->
<!—->
<!—->
Sahuarita, AZ, Nov. 3, 2023– Since 2008, Farmers Investment Co (FICO) has […]
<!—-><!—->
<!—->
<!—->
<!—->
<!—-><!—->
<!—->
<!—->
<!—->
Not even a lightning strike can deter this remarkable 88-year-old from arriving […]
<!—-><!—->
<!—->
<!—->
<!—->
<!—-><!—->
<!—->
<!—->
<!—->
We have received a few calls regarding our wood. While we are […]